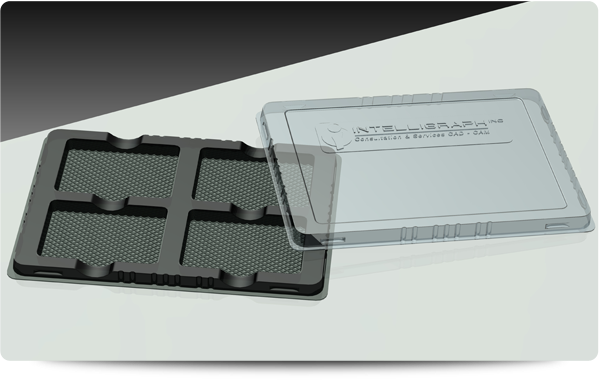 Component, clamshell, blister, cabaret...
We perform design of all molded parts and all types of plastic packaging, made from thermoforming procedures. No matter if youre manufacturing volume is high or low, or if the object size is small or large, Intelligraph has what it takes to develop everything you need for fabrication.

Design & Concept
Design and functional concepts are always part of our work. We make sure that your products stand out by their elegance and captivate consumers. Packaging is your product's self marketing and this is why our creations are marked with attractive style and ingenuity to enhance your product.